The Ultimate Guide to Men's Wedding Rings
Want to know how to choose wedding rings for men to suit your lifestyle and taste? Interested in which male wedding rings are the most popular with our customers? Here's our ultimate guide to choosing a man's wedding band to mark the occasion and commemorate your feelings.
Where do I begin?
Many guys have trouble finding their perfect wedding ring. Nowadays there's just as much pressure for men to have a ring that expresses their character and style as there is on women. But this isn't a bad thing.
Everybody has the right to treat themselves every now and again, especially with such an important piece of commemorative jewellery, blessed with happy memories and a constant happy reminder of the love and unity between yourself and your partner.
Many of the men who come to us for their wedding bands have no idea where to even begin. "How do I find out my ring size?", "What kind of metal am I going to want?", "Can men wear diamond rings?". Well, fear not! At Orla James we've crafted this cool guide to answer all our questions, making that all-important purchase much easier and as enjoyable as it can be!
So, let's get started…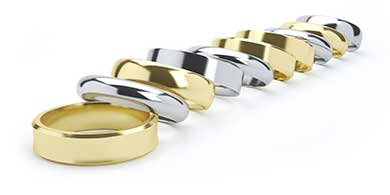 Our Men's Wedding Ring Collection
How do I find my ring size?
This is the best place to start. It's always useful to have your size in mind when thinking about wedding rings. It saves you the stress of finding the perfect ring then having to find the right size afterwards or, even worse, just guessing and buying yourself a ring that doesn't fit properly.
There are plenty of free and easy ways to find out your ring size…
Online tools where you measure the diameter of your finger. Using one of our charts, you can even compare your diameter size to a UK ring size to find the perfect match.
You can also order one of our Free Ring Sizers to get an answer without all the hassle of searching around endlessly on the Internet.
It's best to measure your finger when you aren't too hold or too cold. Heat can cause your fingers to swell up, and a chill makes your fingers a lot slimmer, which means you wouldn't get an accurate reading. It's also best to measure at the end of the day, as fingers tend to be a lot smaller in the morning.
If you find that you measure up between two sizes, it's best to go for the bigger size just to guarantee that you'll be comfortable, especially if you're going for a wider band. If you go for a wider band in a bigger size, you'll find that it fits much more comfortably. If you choose a wider band in the smaller size, you may find that it's tight as it's wider than average.
Once you're happy with the size of your ring finger, there are a few other factors that you need to consider regarding the size and comfort of your wedding ring.
Which ring profile should I choose?
There are a variety of classic wedding ring profiles to choose from, and in all honesty this factor is just as important as knowing your ring size. Finding the perfect wedding ring profile ensures maximum comfort. So what are these ring profiles?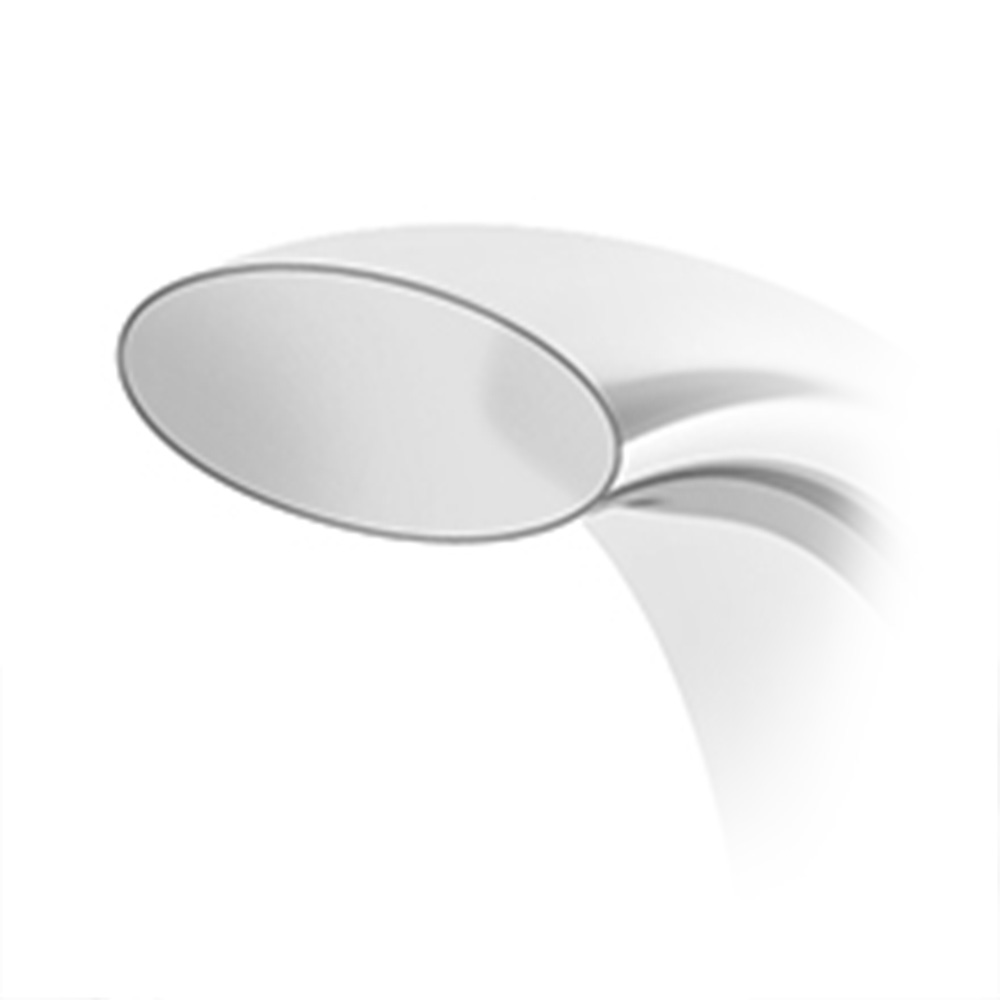 Classic Court
This type of ring is also known as a "court ring" or "traditional court ring". It is the most common ring shape, alongside the D-Shaped ring. This profile differs greatly from D-Shaped ring in that it showcases a rounded interior to match the exterior. This creates an almost-rounded ring, which makes the profile the most comfortable available. These rings are also the most common shape that couples use to create matching sets.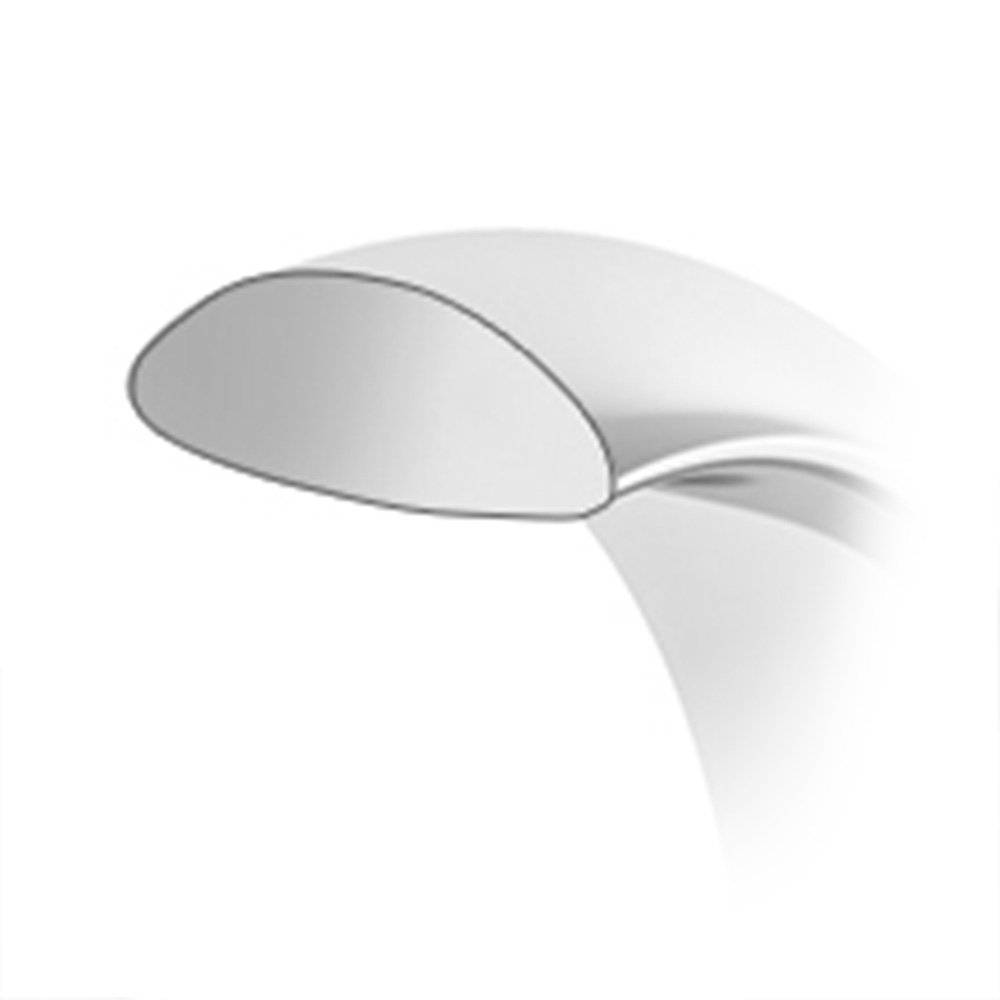 D-Shaped Rings
This ring is very much like the classic court, where the outer profile is very rounded. It features a much slimmer design with a flat interior, perfect for those of you who love the traditional shape of the classic court but prefer the close fitting flat profile. If that sounds good, a D-Shaped ring is probably the best choice for you! These rings are also ideal for practical guys with active hobbies, safer because of the streamlined design.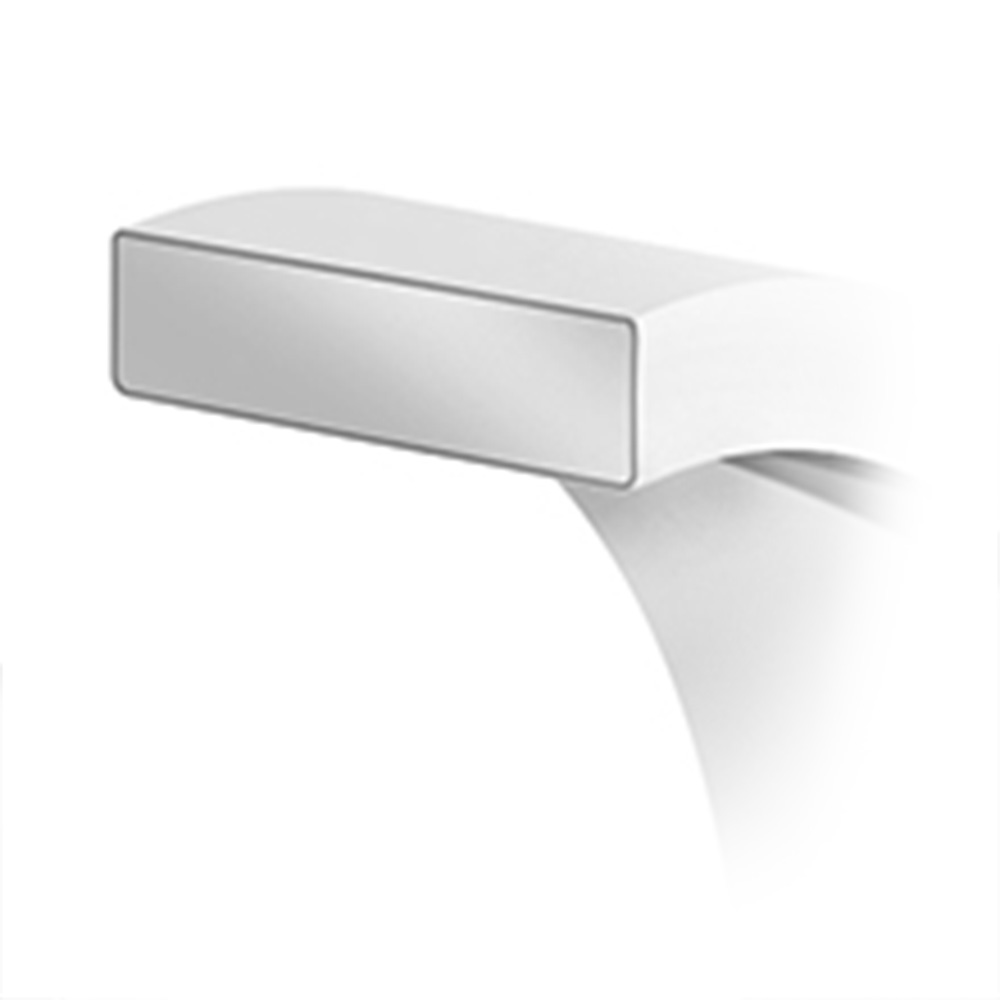 Flat Rings
This profile is the polar opposite of the classic court, delivering both a flat interior and exterior. This ring isn't as practical for those who work or lead active and hands-on lifestyles, as it isn't streamlined like D-Shaped or Classic Court rings and can catch on clothing and machinery. That being said, its flat interior means that the entire surface of the band fits much more comfortably around the finger for some, but not all.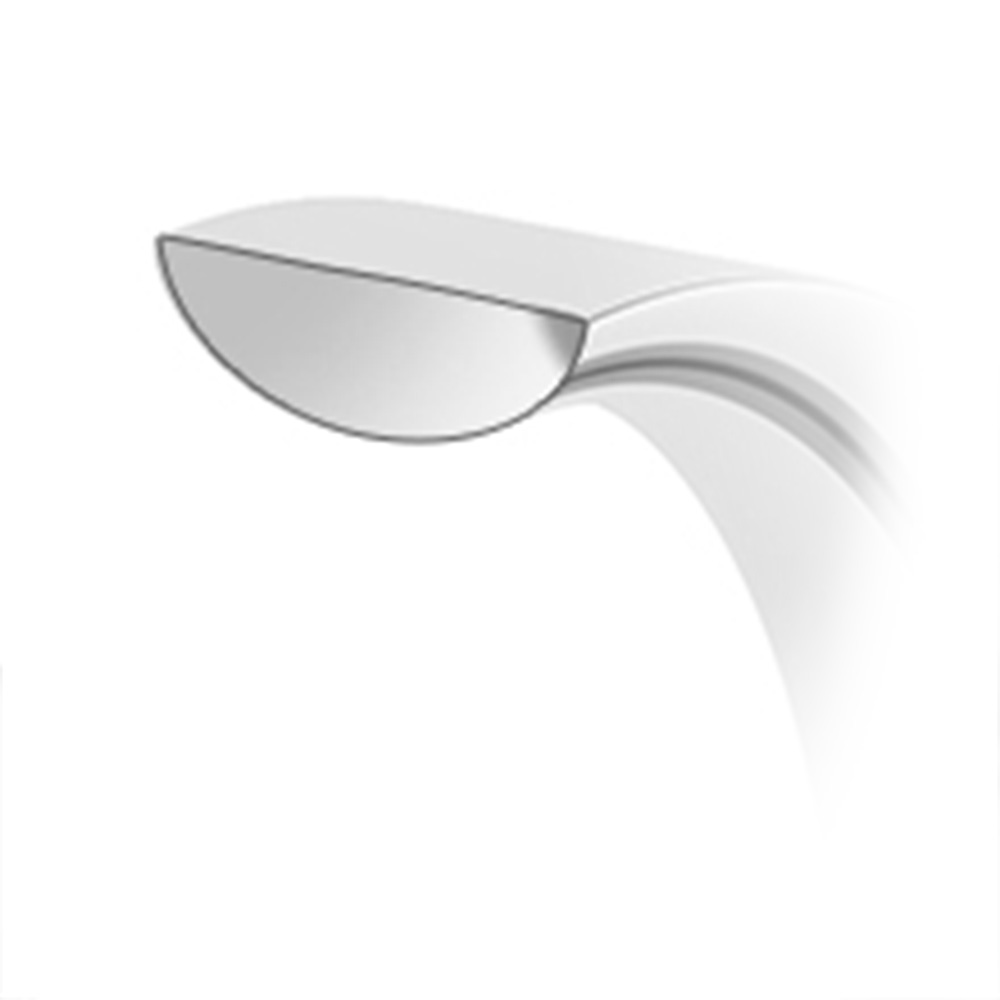 Flat Court
For something in between, you may want to consider a flat court ring. This profile showcases the exterior of a flat ring with the comfortable rounded interior of a classic court, and it's very popular with men right now. This modern design takes into account the comforts of streamlined design, ensuring there's far less bulk and prominence than classic court and flat rings. And it isn't as thick as the flat profile style.
Why not try them for yourself? Using our wedding ring Sample Service, you can test-drive various rings in different sizes and with different profiles in the comfort of your own home. This also gives you the chance to try on a variety of different band widths, which brings us onto our next step…
What Band Width do I want?
There is no real way to determine which band size you're going to want until you've tried rings on. It's one of the factors you need to consider as it can ultimately influence how comfortable a ring is on your finger.
This is one of the reasons our Sample Service is l oved by couples across the nation, as it gives them time to find their perfect ring without all the pressure of shop assistants.
There's a pattern with band widths. We've noticed that most men opt for bands 4mm or wider, while a few choose narrow 3mm rings or even the super-slim 2.5mm.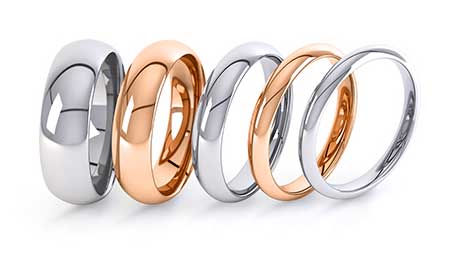 Plain, Patterned or Alternative?
Choosing a style is probably the most difficult task in the entire process of choosing your perfect wedding ring. There are endless styles, shapes and patterns to choose from, and it's near impossible to find exactly what you want straight away. So you may as well settle down and enjoy the process. After all, you'll be wearing this ring for a very long time!
Your best option is to try on a selection of different patterns and styles that catch your eye, using our ring sample service. This gives you the chance to test-drive all the different factors that we've covered in this guide without committing to buy or feeling pressured by shop assistants and sales advisors.
You also get to try rings out over the period of a week in the comfort of your own home, as opposed to a quick five minutes in jewellery shop.
"But what with so many rings available, where do I possibly begin?" is probably what you're thinking? Well, to help nail down to just a few rings, we've created a video that showcases the most popular rings amongst our grooms. Take a look, and see if any of them catch your eye.
Perhaps you've seen a couple of other styles that you're interested in? Or maybe you have your own idea of your perfect wedding ring? Orla James offers a Bespoke Ring Service, in which we design a custom made ring specifically for you based on the design you desire.
The Diamond Debate
Many guys ask us on a regular basis whether it's "normal" for a man's wedding ring to be set with diamonds. The real answer to this is, it's your ring, so it's your choice. You get to make the final decision, maybe with the help of your partner, about which wedding ring will sit on your finger. The opinions of others should mean very little throughout the process - they won't be wearing your ring.
In summary, you want a diamond in your ring? Get yourself a diamond. You want hundreds of diamonds? Why not? Treat yourself!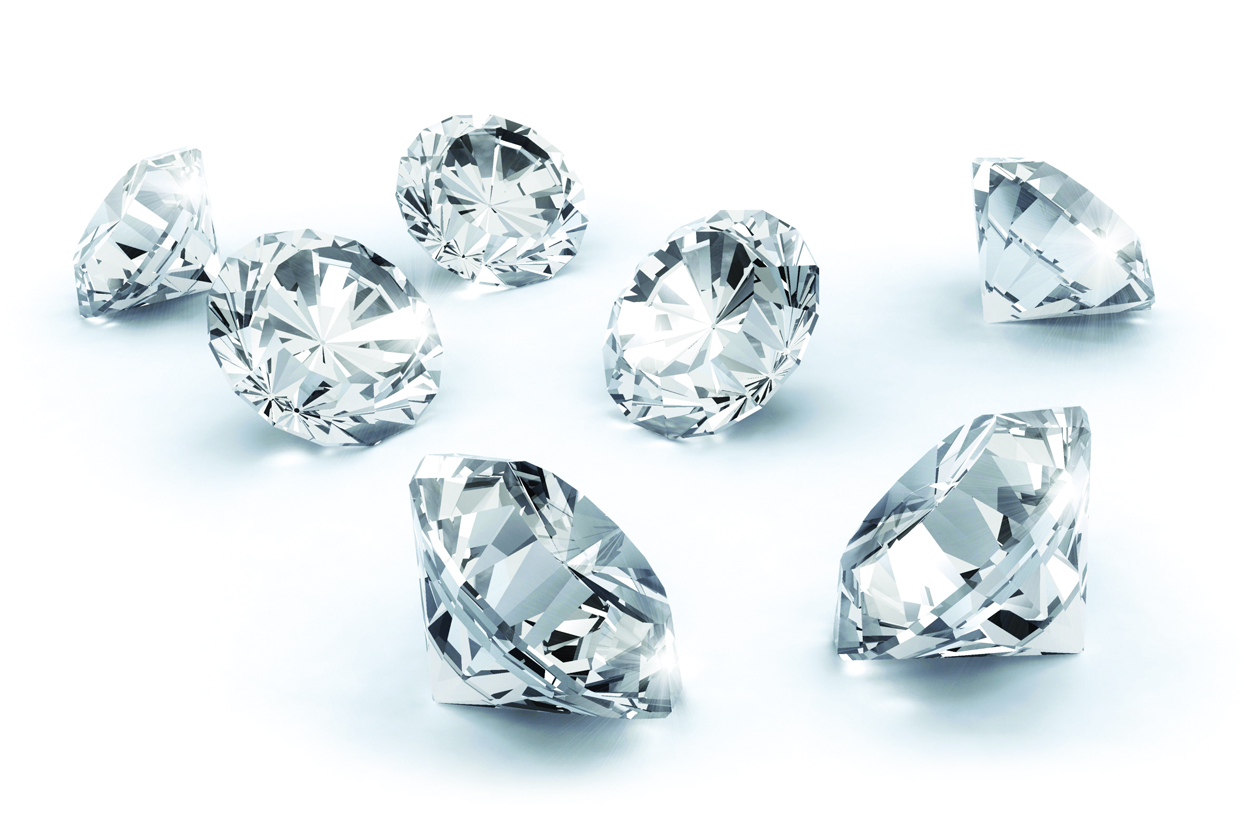 It's up to you now…
So we've taken you through all of the steps involved in buying your wedding ring, from finding your size to pinning down your style. Now it's down to you to put the pieces together and make that all-important decision. But it isn't one that you have to make alone. After all, men's wedding rings are a once in a lifetime purchase!
Get help from your partner and friends, who'll be more then willing to help you through each step until you're happy. Furthermore, you can call our team or use our Contact Form to arrange a consultation to help guide you through the process, and even get some useful hints and tips to share with friends and family. You never know, you might even end up looking like a real jewellery pro!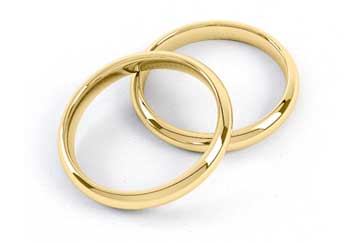 Get Started