Ultimate Guide to Wedding Rings
People have been giving one another rings as part of their wedding celebrations since the times of the pharaohs, when the circle was considered a symbol of eternity. The romans gave us the idea of wearing the wedding ring on the 'ring finger' as they believed that it was linked directly to the heart via the 'vein amoris,' or vein of love. 
Today it's such a strong symbol in all religions and cultures that it is universally recognised as a symbol of love, commitment and family bonding that even within institutions with the strongest rules on wearing personal items, such as research labs, operating theatres and even prisons, it is still the only piece of personal property that is allowed to be worn. 
Tradition has it that the groom gave his bride a gold band to mark that she was no longer a part of her father's household but a wife to her new husband. Much later, in the Second World War men's wedding rings became popular with GIs coming to Europe to fight as it acted as a constant reminder of their wives and families back home. This tradition caught on and today it's just as common for married men throughout Europe to wear a wedding ring of their own as not. 
Yellow gold was the metal of choice for many generations, as it is a precious metal that doesn't tarnish. It's also hypoallergenic and inert, meaning that not only will your skin never react to it, it won't react to sunlight, salt or any other household chemicals you are likely to come into contact with. Today other metals are becoming popular for similar properties. Platinum wedding rings and palladium wedding rings are becoming increasingly popular, as are rose gold and white gold rings. 
Choosing a Metal
Gold: Gold is an important precious metal which has been used in wedding rings since 560bce. All cultures throughout the world recognise gold's significance as a pure, inert precious rare metal. 24ct gold is the purest gold available, but it is too soft to make into jewellery as it will wear down very quickly, instead 22ct gold is the most pure that can reasonably be made into rings, harder yet, and just as attractive, are 18ct gold and 9ct gold. 
White Gold: White Gold is an alloy of gold which has other metals chosen to affect the colour of the gold, making it take on a silver appearance, which looks particularly good if it is embellished with diamonds or other stones. The metals used to make the gold appear white can include zinc, nickel,  or palladium. Only the colour is affected though, and white gold retains all the other properties of gold, including its weight and resistance to tarnishing. 
Rose Gold: Rose gold is simply another mixture of gold which uses copper as its alloy. The copper colour comes through and makes the metal look much more orange than 'normal' gold. The gold content makes a rose gold ring equally as durable and precious as other coloured 9ct gold, and as heavy, which many people like. 
Platinum: Platinum is becoming increasingly popular as it is very hard and durable, representing eternal love, it is also scratch resistant and inert, meaning that it, like gold, will never tarnish. 
Titanium: Titanium is almost the opposite of gold in terms of appearance and durability. It's a silvery white metal which is both lightweight and incredibly strong. Because it's so hard it's very difficult to re-size as a ring so you need to be sure it fits correctly before placing your order with us. 
Tungsten: Tungsten is a steel coloured metal which again, is incredibly hard wearing. It's very hard to scratch, is won't tarnish so it has a very long lasting shine. It's this strength and durability that is making Tungsten a new traditional metal as these properties reflect the ideals of a perfect marriage. 
If you engage in an active lifestyle or work with your hands then choosing the right metal is particularly important. You'll want to consider a metal which is harder so that it won't scratch or get bent as you go about your day to day. Large stones are also likely to get caught on things or come loose over time so a plain ring is more likely to be suitable for you. If you insist on a gold ring, choose one of the more durable 9ct gold rings as 18ct or 24ct will wear down and scratch after a few years' use.
Choosing the Right  Band for You
When you buy an engagement ring it's usually going to be as a surprise, however, buying the wedding bands is something you can and should do together. Ideally, you should start shopping for the ring a few months before the wedding, as this will give you time to shop around, try on any that catch your eye, change your mind, change it back again… Also, remember to get your nails done before you go shopping! It's a nice treat, but it also helps you decide which ring is going to look best. Tradition has it that the wedding ring should cost a month's salary, but some people say that's a tradition that was made up by jewellers! If you are both going to have rings, you should buy them for one another, rather than buying your own. Some people feel that your wedding rings should match one another in their metal and shape, as this is an emblem of your union and togetherness, others that it's entirely up to the individual's own choice, based on their partner's taste and style. 
While you're shopping, try on the rings with your engagement ring on. It's always nice if you can find a ring that matches in style and size, and if the setting for the stone is large, it will affect the way the wedding ring sits. If the rings don't sit flush against one another, you might like to find a curved ring that fits around the setting or a ring with a notch so that it can fit snuggly up against one another on the finger. 
Since the shape of the ring is important, for both comfort and appearance, it's worth looking at the different options that are available to you. There are a range of different profiles available, all with different appeal and characteristics. 
Court Shaped
Court rings are curved on the outside and the inside, making them comfortable to wear and less prone to catching.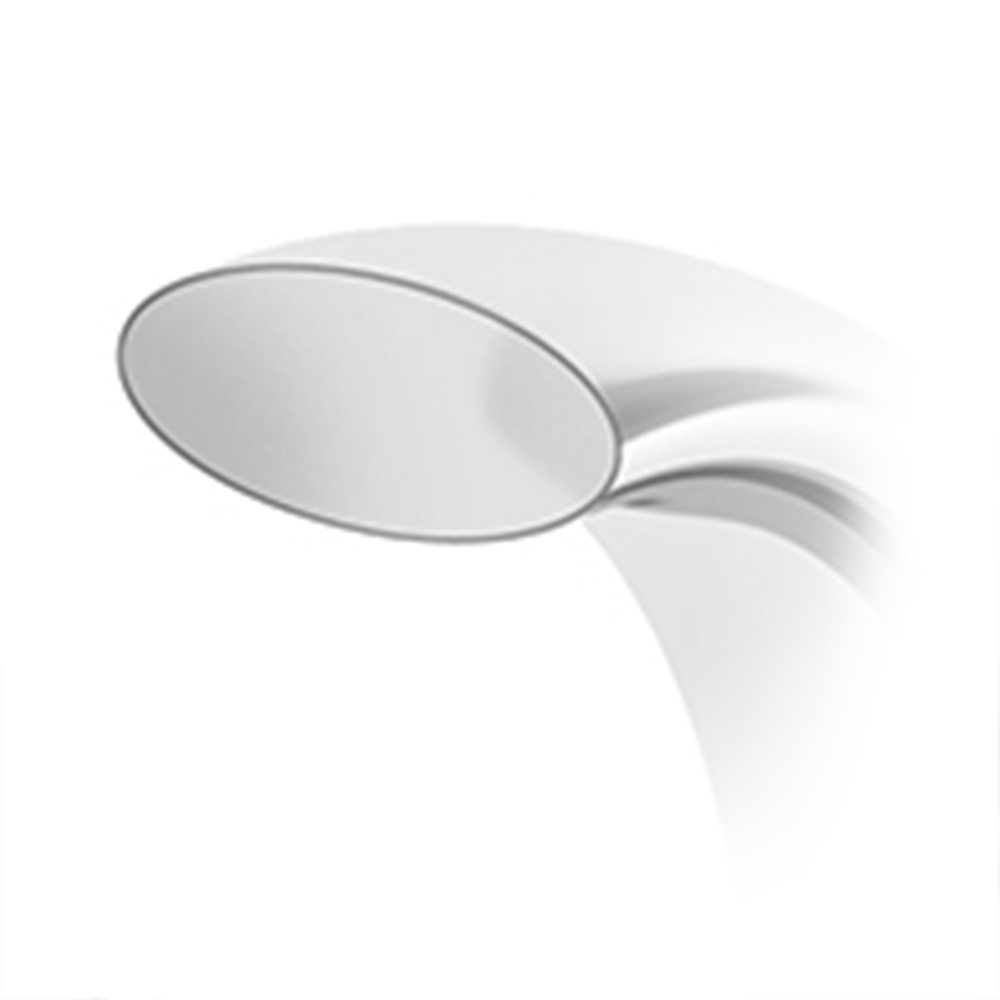 D Shaped 
D shaped rings are rings that are rounded on the outside but flat on the inside.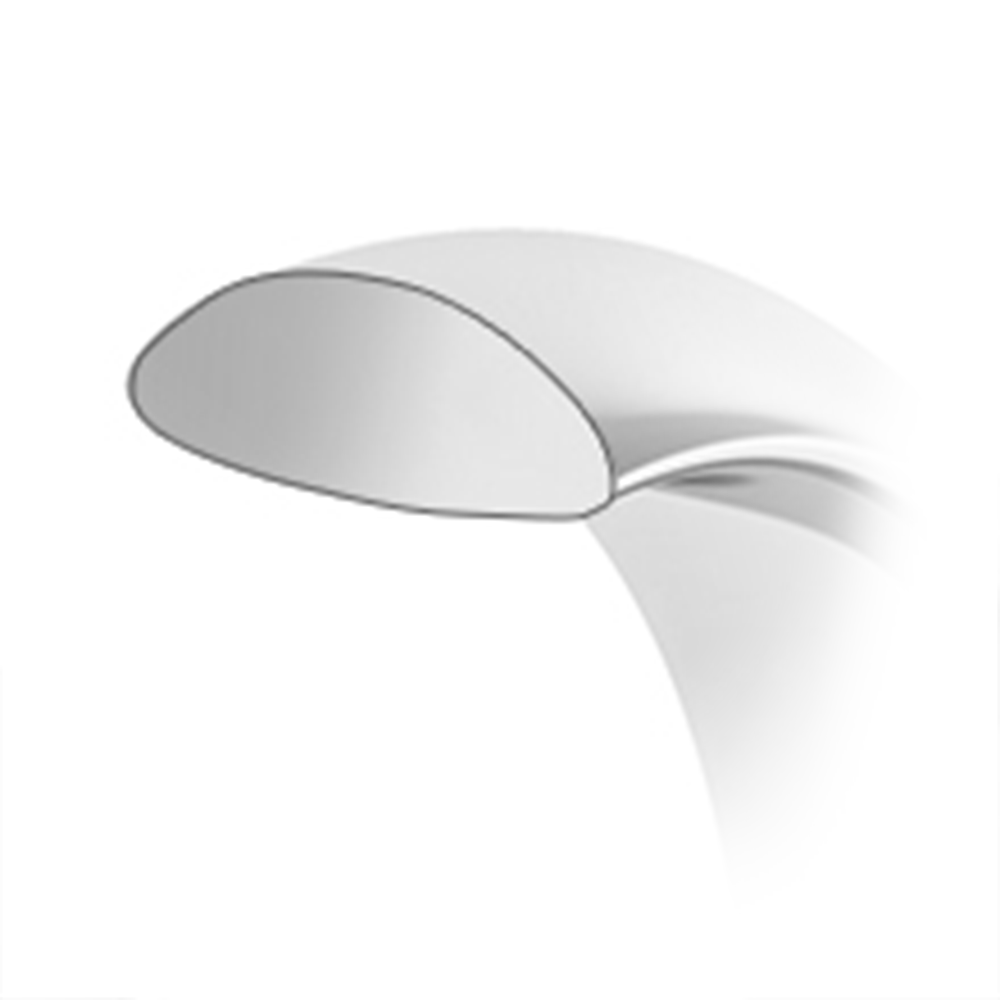 Flat Court 
Flat court rings are the opposite of D shaped rings. They are curved on the inside for comfort, but flat on the outside.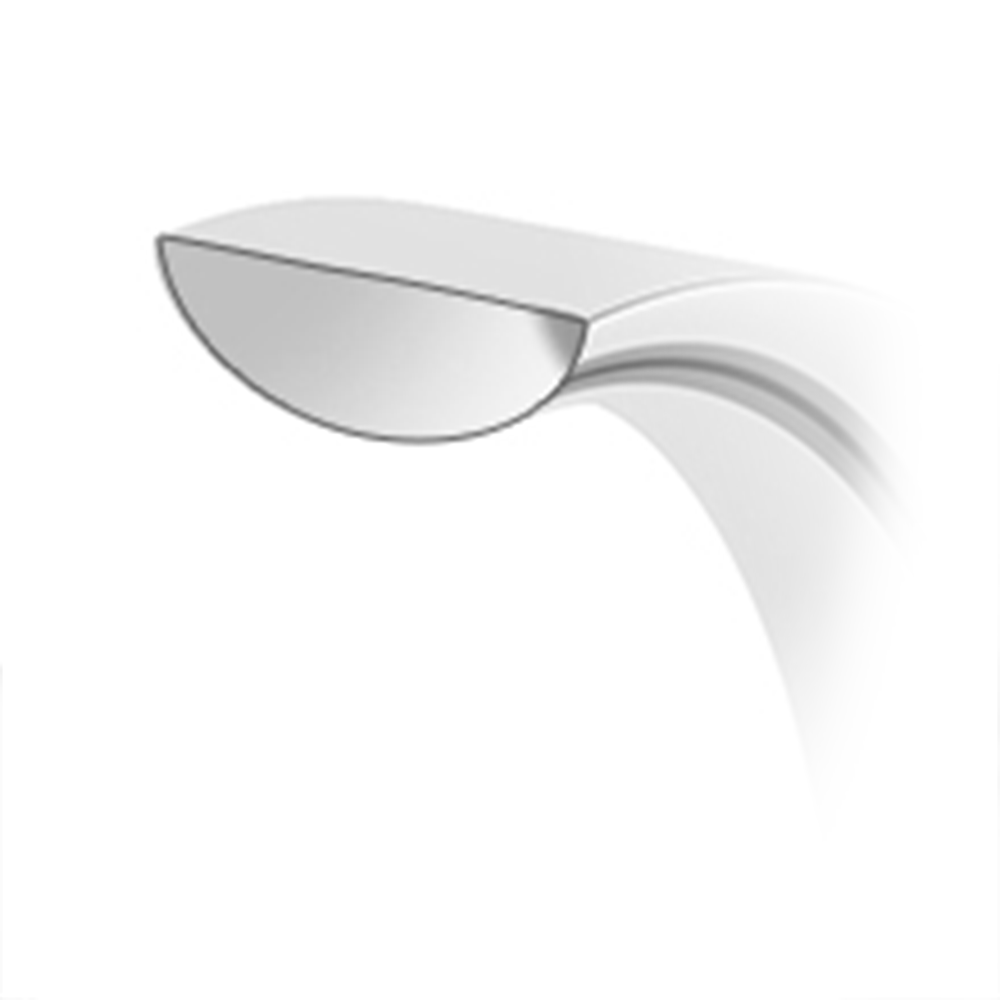 Flat Rings
Flat rings are flat on both the inside and out.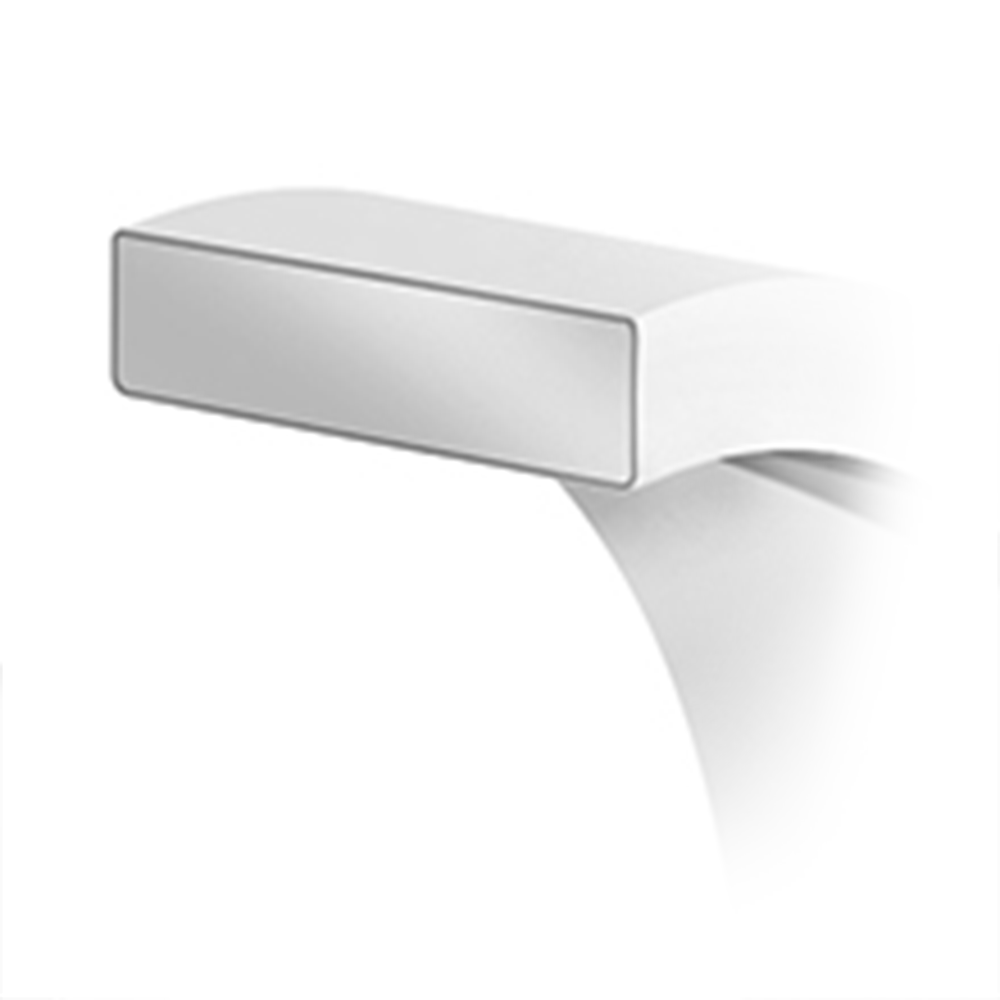 Choosing the Right Bandwidth
The width of band is entirely down to personal choice. If you like a big ring that you can really feel on your finger, that's fine. If, alternatively, you prefer a narrow ring that you don't feel will get in the way, that's fine too. The only thing outside your personal preference is a practical consideration. If you have large fingers then a very narrow band might not be for you as it's possible for these rings to bend or even break. 
If you want to have your wedding band engraved it is necessary to choose a ring that's at least two millimetres as the lettering can't be made any smaller. When a ring is this small, the text itself is virtually unreadable without the aid of a loupe or magnifying glass. 
Do You Choose Stones for Your Wedding Ring?
Diamond settings are an entirely personal choice, if you like diamonds, then why not? People choosing diamond wedding rings normally opt for brilliant cut or princess cut stones. Essentially, brilliant cut is round while princess cut is square. If you do decide to go for diamonds, it's worth considering how the stones are set. A flush or bezel setting is often preferred for wedding rings as the diamond doesn't sit proud. A diamond that sits flush within its setting is less likely to become loose or get lost over time. The drawback of these settings is that they don't gather so much light, meaning there is a little less sparkle than you would normally expect from other diamond settings.
Other ways of personalising your wedding ring include engraving and even designing your own. Engraving is simply where the wedding date, your names or a short personal message is engraved inside the ring. Because the lettering is inside the ring, it won't wear off and you wear it against your skin so that while you can't read it, it's always touching you. 
Choosing the Right Size of Ring
Rings come in sizes A to Z as standard; however, some rings can be made larger if required. If a ring is bought and it doesn't quite fit after time, it can often be re-sized, depending on the metal that has been used. However, it's much more convenient to buy a ring that fits correctly to begin with. Orla James offer a free ring sizer that allows you to measure your finger for a perfect fit, and just to be sure we also offer a ring sample service. We mail you silver facsimiles of the rings you're interested in so that you can try before you buy.  
Because you're not likely to take it off after it's been put on during your wedding ceremony, it's not a bad thing if it's a little tight as it goes over the knuckle as that means it's unlikely to come off or get lost. 
In order to find out your ring size, using one of our ring sizers couldn't be simpler. The sizer is just a small strip of paper or plastic that has the alphabetic increments marked along its length. You simply put it around your finger and when it feels comfortable, that's your ideal ring size. You should measure your finger several times so if your hands get puffy in heat or cold you won't find you've ordered a ring that fits perfectly, except for all the times when your hands feel uncomfortable. 
Which Finish Is Best For You?
Now that you've chosen the metal, the profile and the size, you get to choose the finish. The finish is the final polish that the jeweller puts on the ring before it is finally considered ready. There are a number of options, these include:
Mirror Finish. The ring is simply polished to a high sheen.
Matte Finish. The ring has a finish that is smooth, but non-shiny
Brushed Finish. The ring has a matte finish with very fine lines flowing around the circumference of the ring
Frosted Finish. This finish gives the ring a shimmering effect when it catches the light
Hammered Finish. This finish gives the ring a hand-made, dimpled look.
Designing Your Own Ring
Although tradition has it that a wedding ring is a plain band, many people want to design their ring to make it rather more personal. These designs can be anything from a simple line going around the ring to various metals incorporated into one ring, stones, patterns and shapes. If you can't find a ring that perfectly suits what you want it's absolutely possible to design a ring yourself, either using a basic template or going completely freestyle. Naturally this will take a lot more time to make than buying a ring off the shelf, but it will be unique to you. Just talk to your jeweller about what options they have open.