Make Your Own Wedding Rings
Choosing and buying your wedding rings is a once in a lifetime experience so why not make it even more special by hand-making your own unique rings for each other at our contemporary jewellery workshop in the heart of beautiful Sussex.
Enquire about a Make Your Own Wedding Ring Experience
You don't need any experience to make your own wedding rings as our professional jewellers will take you through the whole process step-by-step, in the comfort of our brand new studio which will be exclusively yours for the whole of the ring-making process.
You can make each other's rings or each make your own, it's entirely up to you, and we will do our best to incorporate any personal design requests you might have, like making the wedding band fit your engagement ring (if this is possible).
About Your Day With Us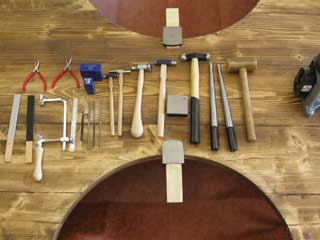 It really is a unique and special experience to share as a couple, as you shape the rings that represent your bond and love for each other and we are very privileged to be a part of that and to help you to create the perfect wedding rings for your special day.
As part of the experience, we provide a luxury lunch, as well as tea and coffee throughout the day and once you have completed your rings, we will present you with a bottle of champagne to take away and toast your creative achievements. Your rings will be sent off securely to be officially Hallmarked and will then be ready within 2 to 3 weeks, depending on the design.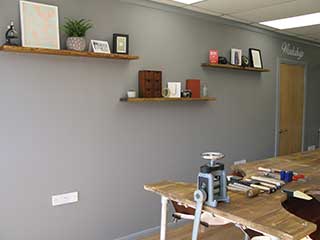 We can provide photography on the day, if you would like to have souvenir photographs of you both at work on your rings, to share with friends and family and perhaps you might even want to include them in your wedding album.
Your rings will be presented to you after being Hallmarked in formal ring boxes, just as they would if you had ordered them, to keep them safe and secure until the day of the wedding.
If you would like to book to come on your own so you can make a ring for your husband/wife to be a romantic surprise for them, we can also arrange that for you, as long as you have their ring size and all of the details but we can talk you through what you need to know.
Why not extend the ring-making experience – which takes a day - and book yourselves a short relaxing break as we are very close to the sea and a short drive away from vibrant Brighton where there is plenty to do and see on a weekend visit.